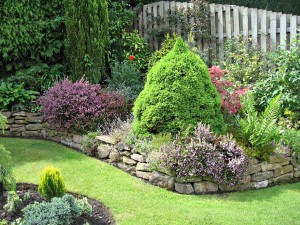 The best decoration for any house is certainly the garden. A beautiful garden can really improve your home's appearance and some gardens can be a great spot for rest and relaxation. However, designing and building a garden in Hampstead all on your own is nearly impossible and you might need some help from a professional.
Our company in Hampstead has been offering gardening services to London residents for nearly 5 years and we are well-known for the quality, reliability and affordability of all our services. We employ a team of trained and experienced workers who love gardening and are completely devoted to their job.
PROFESSIONAL GARDENING SERVICES
Hedge & Bush Trimming (Team of Two)

£

45/h

Lawn Mowing & Weeding (Team of Two)

£

45/h

Tree Trimming (Team of Two)

£

45/h

Cutting Large Bush (Team of Two)

£

45/h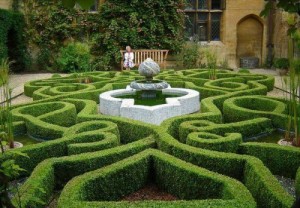 Our gardening services can be tailored to fully meet the expectations and budget of our client, so don't forget to contact us when you need an affordable gardening service. Our gardeners are capable of performing all types of gardening jobs:
Landscaping
Lawn mowing
Lawn maintenance
Laying turf
Clearing garden waste
Clearing paths & driveways
Designing and building gardens
Restoring gardens
Other areas in London that we also service
Gardeners Mortlake, East Sheen
Gardeners Putney
Gardeners Somers Town
The low price of our gardening services has made us the favorite choice of hundreds of
London residents. We guarantee that our gardeners will meet your expectations and you will
be satisfied with the results we achieve.
"I have heard some positive comments about your gardening services, but I did not believe when I saw how your gardeners turned the neglected garden into a terrific area for relaxation in a couple of hours. Plus, they advised me on how to take care of certain plants."- Rose
Get a FREE Quote!

Professional Gardeners Hampstead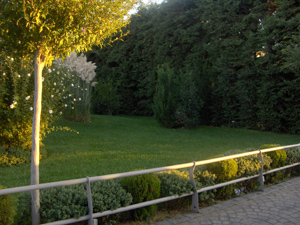 If you need some help with the regular maintenance of your green outdoor areas, our company can do the job for you. We are based in Hampstead and have always been known as one of the most trustworthy providers of professional gardening services in the area. Now you can book the assistance of our gardeners, who are trained, experienced and qualified to do all procedures perfectly and attentively to bring you maximum satisfaction.
Our operatives also use the latest and most innovative equipment and are able to deal with various problems that may occur. Do not hesitate to call and book us whenever you need our help!